This review outlines the book "Environmental Arts Therapy: The Wild Frontiers of the Heart", as reflecting the development of new health-promoting approaches and types of psychological support based on the alliance of nature and the arts. The book is comprised of twelve chapters, divided into five parts. Part one maps out the shape of environmental arts therapy in literature and within the contemporary history of art therapy as it is practices in the British Isles. Part two integrates the theories of attachment and childhood emotional development into the practice of environmental art therapy. Part three explores notions of the feminine and masculine as they appear within relationships with the natural world. Part four focuses upon the theme of natural yearly cycles and how they relate to psychological processes of change. The final part brings ageing and palliative care into the picture. At various points in this collection of reports and reflections about environmental art therapy, climate crisis and environmental is explicitly addressed.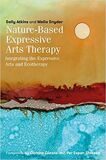 In his response to the book by Sally Atkins and Melia Snyder, Stephen K. Levine not only notes the high merits of their writing, recognizing it as the best book that he has read on nature-based expressive arts therapy, but shares his personal experience in relation to the environment and nature. He notes the human need to set down roots, and also to go beyond the boundaries of our habitual environments.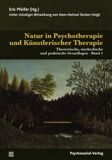 This review outlines a two-volume edition in German and English that reflects the current state of diverse psychotherapeutic and rehabilitation approaches that integrate therapeutic work with various aspects of the environment. The publication is one of the first basic works that introduces this relatively new area of ​therapeutic activity and psychosocial support.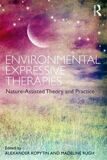 Publication of the book Environmental expressive therapies: nature-based theory and practice, edited by Alexander Kopytin and Madeline Rugh by the publisher Routledge is a significant event in the expressive art therapies milieu and related fields of the health-promoting practices based on the creative expression and human interaction with the environment.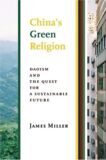 This review outlines Miller's argument that the Daoist tradition offers an important perspective for ecological thought based on the pervasion of nature in human existence and the porosity of the human body. Somatic practices can build a basis for the aesthetic perception necessary for ecological action. The reviewer suggests that there is a possible convergence between Daoism and the thinking of poiesis that shows the importance of the creative and expressive arts in ecological theory and practice.