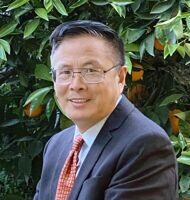 Zhihe Wang
Advisor
Zhihe Wang

(China), Ph.D,

a former senior researcher of Chinese Academy of Social Sciences, is

director of the Institute for Postmodern Development of China, USA, Co-d

irector of China Project of Center for Process Studies, USA, an executive member of Ecological Development Union International as well as an expert advisor of China Biodiversity Conservation and Green Development Foundation. He is a leading figure in constructive postmodern movement in China. Wang holds his Ph.D. in Philosophy of Religion from Claremont Graduate University, USA. He holds both an MA and BA in Philosophy from Peking University. His areas of specialty include process philosophy, constructive postmodernism, ecological civilization, and second enlightenment. His recent publications include such books as Second Enlightenment (with Meijun Fan, 2011); Process and Pluralism: Chinese Thought on the Harmony of Diversity (2012); Green Development and Innovation from A Global Perspective (with Jianjun Zhao, 2013). He also published more than 160 articles in China, US, Poland, New Zealand, India, Bulgaria, Australia.