« Back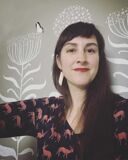 Abstract
Diana Sudyka, a Chicago based illustrator, working as a volunteer in the Bird Lab at the Chicago Field Museum, gave an interview to the Ecopoiesis Journal, in which she talks about her art and its relationship with nature, and various folk-art traditions, as well as her respect and connection to all forms of life, and how it is important to teach children to appreciate nature. She regards her connection to the natural world as critical for her mental well-being, and acknowledges that it provides almost all of the inspiration for her personal and commercial work. She is seeking to create something that has both elements of the spiritual and pagan, but also with elements of the specificness of science.
Key words: art, folk-art tradition, nature
Brief note about the interviewee:
DIANA SUDYKA (pronounced Soo-DEE-kah) is a Chicago based illustrator. As a child she was the one always looking under logs for snails and bugs, and not much has changed since. Early in her career she created screenprinted posters for musicians, and from there moved into the publishing world by illustrating middle grade and children's picture books. Working mainly in gouache, watercolor, and ink, subject matter and aesthetic choices for her paintings are inspired by a passion for nature and science, as well as a love for various folk-art traditions. When not working, Diana tries to get outside as much as possible with her family and still sometimes volunteers in the Bird Lab at the Chicago Field Museum.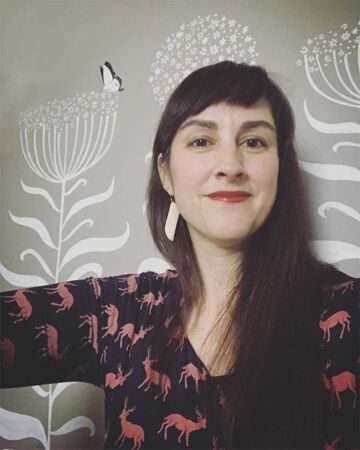 AD: Please introduce yourself and tell us a bit about your art and inspiration.
DS: I have always been a very visual learner, and have found comfort in drawing and painting from a young age. I never, though, really planned to do this full time as I do now. It's been a pretty organic progression over the years, with plenty of odd jobs in between. I do have two (yikes) fine art degrees, and my focus at university was printmaking, specifically intaglio. I spent some of my earlier years working as a printing assistant for a Chicago artist, then gradually moved into making my own work. I spent some years creating screen printed posters for Chicago's very active indie rock music scene, and that eventually led to my first forays into illustrating books. I now work full time as an illustrator, and almost exclusively for children's picture books. Growing up in the 80s, I spent a lot of time outside, and many of our family friends lived on farms. As a result, I am still very much an outdoors person, and getting out and connecting to the natural world is critical for my mental well-being. It provides almost all of the inspiration for my personal and commercial work these days. I am also inspired by many traditional folk-art traditions, such as from my Slavic background and American.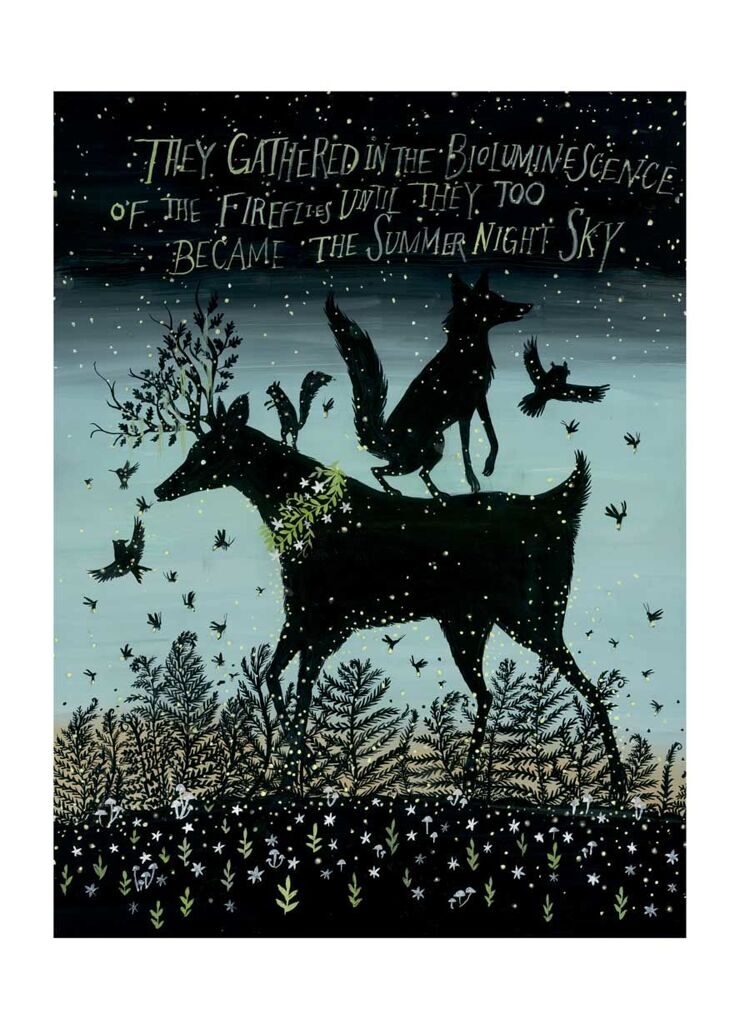 Figure 1 "Bioluminescense" | Gouache on Clayboard
AD: What do you want people to feel looking at your art?
DS: I don't know that I think about this too much! But, when I do, my hope is that they will feel my respect and connection to all forms of life. And that connection then will maybe spark a memory of their own connections to the natural world, and encourage them to seek it out more. I want to normalize a less human-centric way of understanding and valuing of the world, if that makes sense.
Figure 2 "Bison" | Gouache on paper
AD: Please tell us how the imageries of your paintings are born? What is the role of the environment in this process?
DS: When I create an image, and I am really just talking about my personal work and not so much the work I do for children's picture books, I am seeking to create something that has both elements of the spiritual and pagan, but also with elements of the specificness of science. In recent years, my images are very much born out of what I see on my outings to our local forest preserves, and where my focus is at that time, for instance: birds, fungi, or these days I am really into native wild plant species and oak trees.
Figure 3 "Ghost Squirrel" | Gouache on paper
I live just north of Chicago in an area of the United States called the Great Lakes and Midwestern region. There was a time in my life when I really wanted to move away, but that window has passed as my roots are deep here. I had to find a way to love this area. That's when I started the long learning process over many years of exploring and educating myself about our regional ecosystems, and native flora and fauna. This led to years of volunteering at the Chicago Field Museum of Natural History in their bird lab, and those experiences helped me to find my voice in my art. Living in this area for my entire life did not mean that I knew anything about our native habitats, and the species of plants and animals that exist within. I knew so little! The more I learned, though, the more I wanted to celebrate and share what I was connecting to in our Midwestern environments with others, and the best way for me to do that is through my images.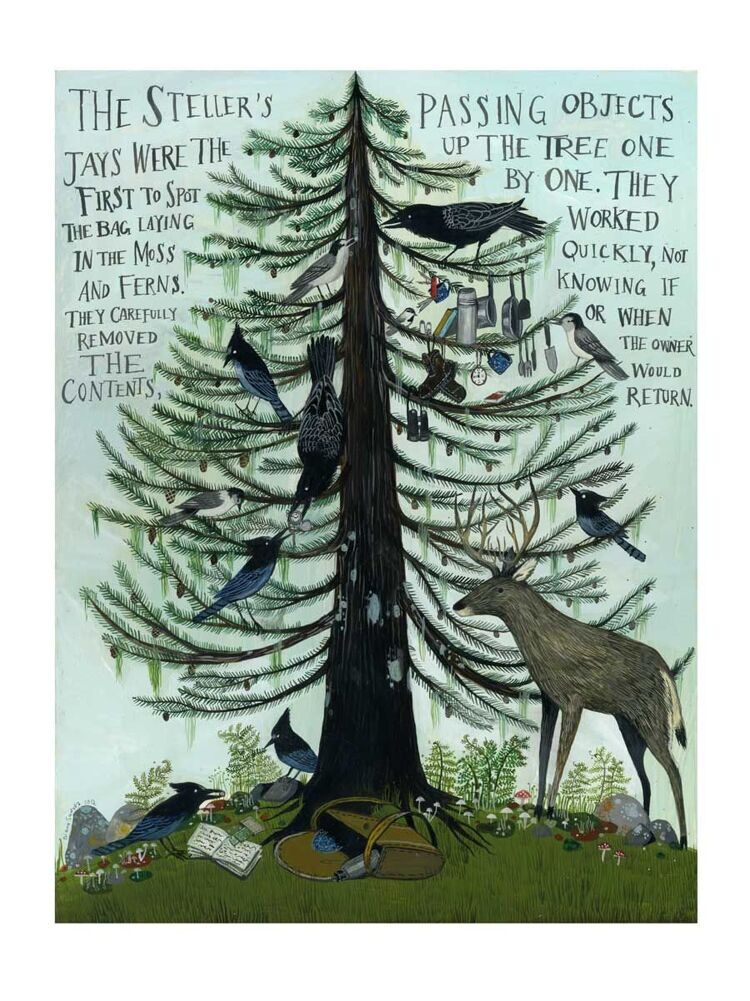 Figure 4 "The Backpack" | Gouache on Clayboard
AD: You worked a lot with nature as a volunteer and as an artist. Could you describe differences and similarities of both process? What is the connection between ecology and art?
D.S. For over 10 years I worked in the bird lab at the Chicago Field Museum preparing birds as research specimens using a simplified form of taxidermy. There are many volunteers that do this work. The birds are prepared in such a way that their plumage and body shape are preserved, but they are not posed as in taxidermy mounts. They are laid out so that they will fit into collection drawers. The ornithologist that trained me had started this program of collecting birds that had died by colliding with Chicago's many downtown buildings or confusion from artificial lighting. He and a network of dedicated volunteers collect and bring these birds to the museum to be preserved, especially during the fall and spring migration seasons. These specimens have provided a lot of valuable data and insight into the impact human made environments are having on wild bird populations, and it has inspired many cities around the world to seek ways to reduce avian casualties of this sort.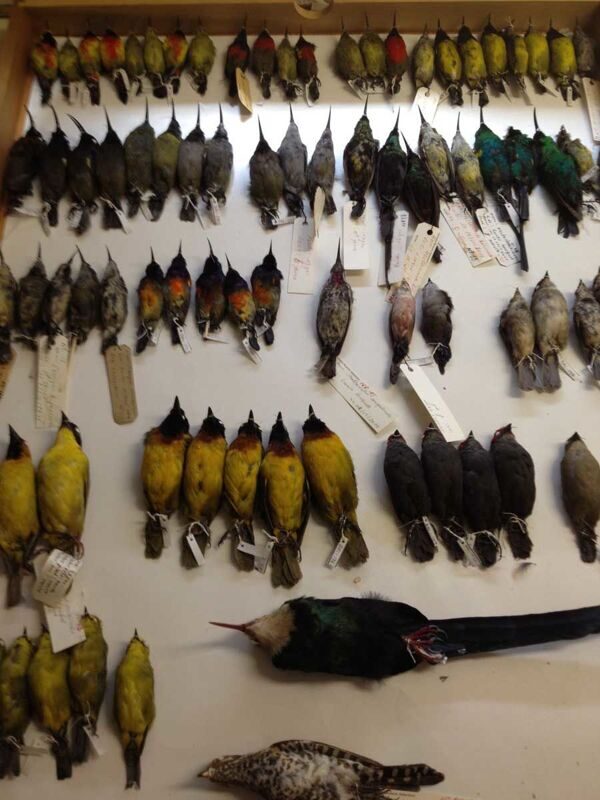 Figure 5 Field drawer, bird lab at the Chicago Field Museum
Meeting these extraordinary people that were so generous in sharing their love and knowledge of birds really affected me and my work. I was inspired every time I went in for my shift. I was inspired by what I learned, but also by working so intimately with the beautiful birds. I have always loved working with my hands. There are many aspects of preserving a bird in this manner that engages the same skills of hand and eye coordination and aesthetic decision making that are also involved in making art. Also, the powers of observation that you develop as an artist, whether visual or sound, are very much needed for developing a deep sense of ecology. Whether it is bird watching, wild foraging for plants and fungi, or growing a garden; you will thrive more if you have an understanding of the environment, how any given plant or animal has adapted to it, and to do that you must observe and note many details.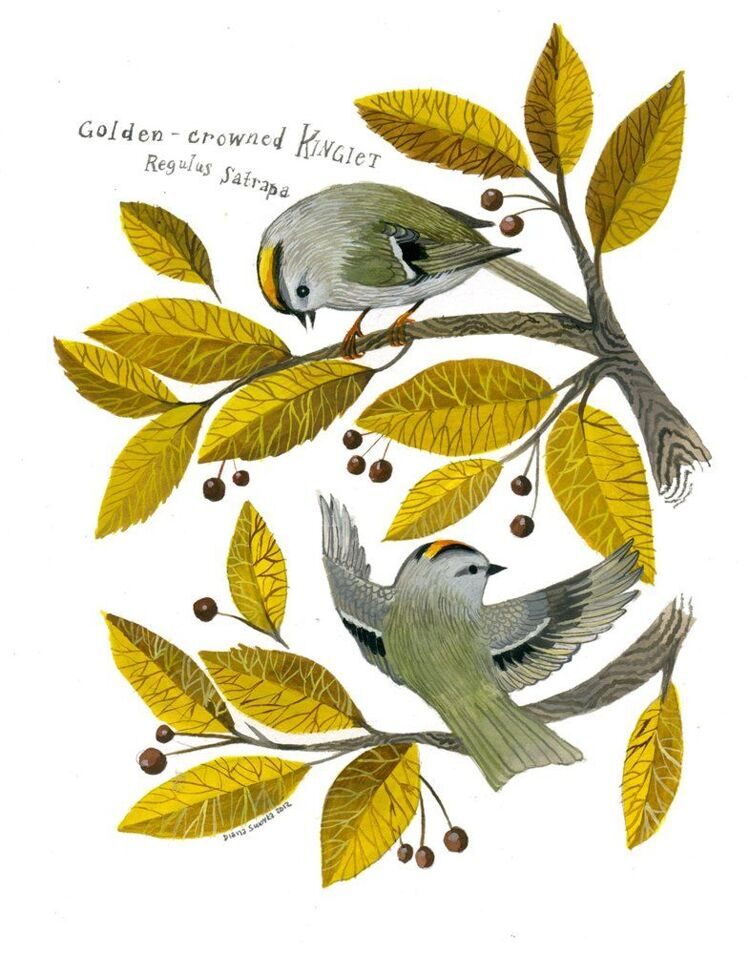 Figure 6 "Golden-crowned kinglet" | Gouache on paper
AD: You have a daughter and it looks like you are very close to each other. How did motherhood change your art perspective and the understanding of nature (if it did)? How can we teach children to appreciate nature? What can you highlight as the most important aspects?
D.S. Yes, my daughter is 9 years old, and we are close. Becoming a parent, especially a mother, turned the intellectual exercise I had with myself over the years of whether or not I should have a child, into an animal experience. When I had my child, all of that intellectualizing went out of the window. In some ways it changed me profoundly, and made me question some of things I had believed about my life, such as how much agency and choice I really had. Experiencing the bond between myself and my child, and these other very immediate primal needs to take care of her and have her thrive connected me even more to other life forms on Earth. I do want to say, though, that for all of the change, making work is more important to me than ever. It's more challenging in that I have to find that eternal balance between work and family, but I find the rewards to be stronger than before becoming a parent. I am well aware, how much of a privilege this all is.
Like so many people, we have been influenced by Richard Louv and his book "The Last Child in the Woods", which talked about what he calls "nature deficit disorder" and how that is affecting children in particular. My personal experience in parenting and cultivating a connection to nature, is that all children are born with an innate interest in the natural world. It is there, right from the beginning. What happens, I think, is that there are so many opportunities in our culture for children to lose touch with this connection. Many times I have seen it actively discouraged. People can be very phobic about the outdoors! A lasting connection to nature must be supported by providing regular opportunities for children to be exposed to it in a positive manner, whether at home or at school. It's simply no longer a part of the culture at large, though. We are becoming an "indoor species" in many ways. I have been shocked at how little is taught in schools about biodiversity and local flora and fauna at the elementary levels. It's complicated by other things too, such as race, class, and economics. There have been some really great programs on Chicago's south side in underserved neighborhoods that are working to get black and Latino high school kids out into the preserves to learn about their local biodiversity, as well as helping to remove invasive species. It's so critical for the most underserved young populations to be exposed to experiences that show that nature can be tremendously healing, and can cultivate a sense of ownership and pride over their local ecosystems. For my part, I make sure to get my daughter outside as much as possible. We are lucky to have a yard, as well as some nearby forest preserves. We are hoping that when this virus is no longer a threat over everyday life, to volunteer more in our local preserves with our daughter. We also try to do simple things like raise a few monarch butterflies over the summer, or tadpoles. I try not to push it too much, though, as I am sure she gets tired of me talking about this stuff all of the time!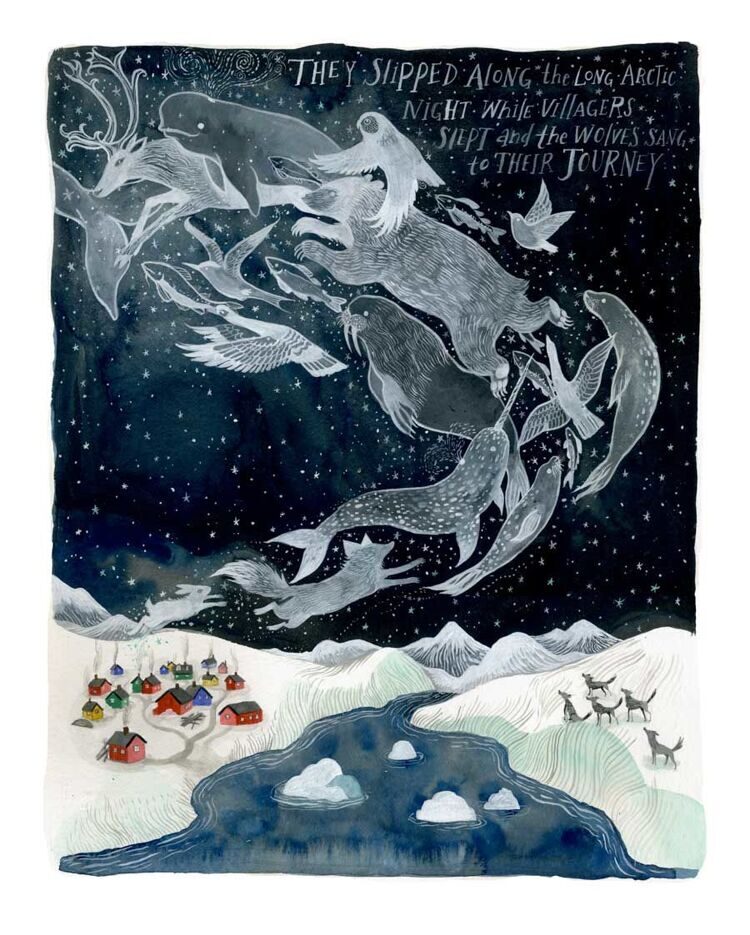 Figure 7 "The Long Arctic Night" | Gouache, Watercolor on paper
AD: How would you describe the relationship between nature and art\creativity?
DS: When I was young, I was encouraged when people would see my drawings. I was told I was "talented" and had a "gift", and of course I believed this for a while and wanted to do it more. Many artists start this way, by drawing from a young age. As an adult and as a parent, I can see that, sure, some of us from a very young age maybe more creatively inclined. But what does that mean specifically? Does that mean you are less of a linear thinker? Does that mean you can draw things more accurately than a classmate? I think we are all creative, and that creativity is by no means the exclusive domain of the arts. You can be creative in farming, sports, teaching, or medicine etc. We need creativity and innovation. Creativity is a survival skill, and is, for me at least, at the root of nature and life. To adapt, one must be creative. My daughter, not surprisingly, is not a very linear thinker…just like her parents. This can be challenging at times, especially when it comes to the way school work is taught here. She is very visual and has a keen eye for observation, though. We sometimes refer to ourselves as having "nature brains". Meaning that for better or worse, perhaps we are naturally more sensitive to certain visuals and sounds than our more neuro-normative peers. I am not saying we are special, and certainly many artists are very much this way. They are qualities that can feed the appearance of being an eccentric or outsider. I have given a lot of thought to how these qualities and skills required to make my art, any art of course, may really just be this "misplaced" adaptation that long ago would have helped an ancestor of mine determine what plants and fungi were good to eat (or not!). Paying close attention to subtle differences in color or form could have meant the difference between life and death for that ancestor. Now that I don't have to rely on foraging or hunting for my food, this attention to detail gets applied to other things, such as my art. I still get inspiration, though, from the natural world constantly. These days I seek to find that balance of using these powers of observation for creating work, sharing my feelings of connection to the nature through that work, and simply observing the remarkable and beautiful things unfolding in a forest or my backyard.
Note: Diana Sudyka's works can also be seen on her website. http://www.dianasudyka.com/ and on instagram https://www.instagram.com/tinyaviary/
About the interviewer: Dvornikova Alexandra
self-employed artist and art-therapist (St. Petersburg, Russian Federation)
Reference for citations:
Dvornikova A.V. Featured artists – interview with Diana Sudyka. Ecopoiesis: Eco-Human Theory and Practice, 2020, 1(2). – URL: http://en.ecopoiesis.ru
DOI: 10.24412/2713-184X-2020-2-77-85