« Back
TOWARDS A PROFOUND TRANSFORMATION FOR ECOLOGICAL CIVILIZATION. INSIGHTS FROM THE 16TH INTERNATIONAL FORUM ON ECOLOGICAL CIVILIZATION AND THE 5TH INTERNATIONAL FORUM ON ECOLOGICAL CIVILIZATION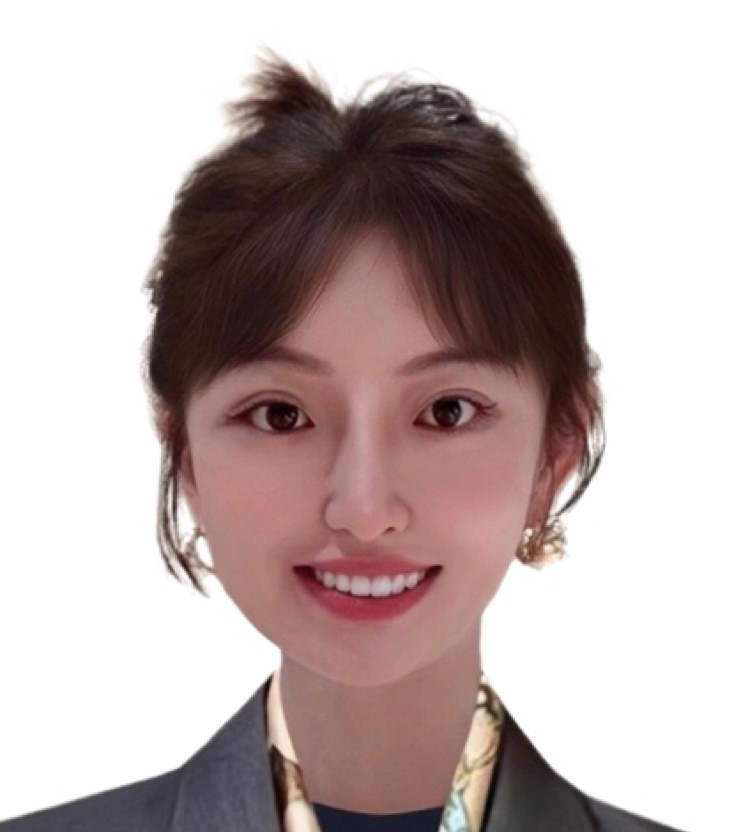 Lingxiao Zhang
PhD, is a Research Fellow at the Graduate School of Humanities, Kobe University, Japan
Huaiwei Gao
Huaiwei Gao, PhD, is an assistant professor of Jing Hengyi School of Education at Hangzhou Normal University, China
Abstract
The 16th International Forum on Ecological Civilization and the 5th International Youth Forum on Ecological Civilization, jointly organized by esteemed institutions including the Institute for Postmodern Development of China, focused on the urgent transformation required for ecological civilization. Renowned experts, environmentalists, and youth activists from over a dozen countries participated in this virtual forum, engaging in three days of in-depth discussions centered around themes such as "Transforming Self," "Transforming Society," and "Transforming Future." During the opening speech, Dr. John Cobb emphasized the extreme importance of ecological civilization in addressing the suffocating threat posed by the ecological crisis. The forum highlighted the significant achievements in ecological civilization construction in China, including designated areas for ecological civilization construction and innovation bases. The aspiration for a deeper understanding and integration of ecological civilization into daily life was expressed, along with a call for global transformation and international cooperation to achieve long-term well-being for humanity and the planet. Furthermore, the forum acknowledged the pivotal role of the youth in realizing ecological civilization.
Keywords: ecological civilization, deep transformation, communities, sustainable development, John Cobb
Keywords:
An online international conference was recently held to discuss issues related to the development of an ecological civilization. The event succeeded in bringing together over 300 participants and thousands of online observers to consider paths to a better future.
The 16th International Forum on Ecological Civilization and the 5th International Youth Forum on Ecological Civilization were jointly organized by several esteemed institutions, including the Institute for Postmodern Development of China, the Institute for Ecological Civilization, the Cobb Institute, the China Biodiversity Conservation and Green Development Foundation, the Budapest Centre for Long-Term Sustainability, and the China Ecological Civilization Research and Promotion Association, among others. This virtual forum took place from May 25th to 27th in the Pacific Standard Time (PST) zone and from May 26th to 28th in Beijing Time (CST) with the overarching objective of delving into the profound transformation necessary for ecological civilization. The forum encompassed three days of in-depth discussions centered around the themes of "Transforming Self," "Transforming Society," and "Transforming Future." Among the renowned personalities who participated were the following experts:
Dr. John B. Cobb Jr., the Founding President of the Institute for Postmodern Development of China and a member of the American Academy of Arts and Sciences,

Violeta Bulc, former Deputy Prime Minister of Slovenia, founder of Ecocivilisation, a movement and a community for evolutionary transformational towards a new civilisational paradigm,

Wen Tiejun, a distinguished Chinese scholar in rural development and a recipient of "The John Cobb Common Good Award",

Riane Eisler, a celebrated American cultural anthropologist and author of The Chalice and the Blade,

Alexander Kopytin, Editor-in-Chief of the Russian journal, Ecopoiesis: Eco-Human Theory and Practice,

Helena Norberg-Hodge, a pioneering figure in the new economy movement in the United States,

Dr. Mary Evelyn Tucker, a senor lecturer and research scholar at Yale University,

Norbert Czizmadia, a prominent Hungarian economist and the President of the Board of Trustees of the Budapest Center for Long-term Sustainability,

Dr. Brian O'Donnell, an esteemed psychologist from the United States,

Clifford Cobb, a noted pioneer in green GDP.

Sukhyun Park, founder of the Sustainable Systems Research Institute in South Korea,

Attila Grandpierre, the Research President of the Budapest Center for Long-Term Sustainability,

Dr. Jentai Yang, former senior program director for U.S.-China environmental cooperation at U.S. Environmental Protection Agency.
They were among the 300 ecological civilization experts, environmentalists, and youth activists who actively participated in the discussions. They represented more than a dozen countries, including China, the United States, Hungary, the United Kingdom, Slovenia, Germany, Italy, Russia, South Korea, Australia, Singapore, and Costa Rica. Additionally, the forum attracted over 10,000 engaged listeners who actively followed the proceedings through the Baidu live streaming platform.
During the opening speech, Dr. John Cobb, a distinguished 98-year-old process philosopher who is widely recognized as the "ecological sage of our times," underscored the paramount significance of "ecological civilization." He emphasized that the ecological crisis stemming from industrial civilization poses a suffocating threat to a substantial portion of the global population. In this context, China has positioned "ecological civilization" as a crucial element of human civilization. What sets ecological civilization apart from other civilizations is its divergence from war, enslavement, male dominance, oppressive imperialism, or destructive economic systems. Dr. Cobb affirmed that while there is still hope for attaining ecological civilization in China, it is vital to remain vigilant in the face of rapid economic globalization. The realization of ecological civilization goes beyond individual survival; it pertains to the survival of the entire human species. Dr. Cobb expressed gratitude to China for providing a platform for earnest discussions on the humanitarian crisis and called upon all participants to sustain their efforts towards actualizing ecological civilization.
Dr. Liu Qingsong, Vice President and Secretary-General of the China Ecological Civilization Research and Promotion Association, drew attention to the notable accomplishments in China's ecological civilization development. These achievements encompass the establishment of 468 designated areas for ecological civilization construction demonstrations and 187 practice and innovation bases under the principle of "clear waters and green mountains are invaluable assets." These endeavors have yielded a range of replicable and scalable models for advancing ecological civilization construction.
Dr. Zhou Jinfeng, Deputy Director and Secretary-General of the China Biodiversity Conservation and Green Development Foundation, highlighted the foundation's remarkable initiatives, which include the establishment of approximately 200 community conservation areas (CCAs) and numerous "eco-civilization sites" spanning across China's vast territory. With a steadfast commitment to the concept of "biodiversity conservation in our neighborhood" (BCON), the foundation actively promotes ecological civilization construction, fosters public engagement, and contributes to profound reforms. Dr. Zhou expressed his optimism for collective human endeavors and expressed his hope for collaborative efforts in shaping a better future for all life on Earth.
Dr. Fan Meijun, the Project Director of the Institute for Postmodern Development of China and representative of the organizing committee, expressed the aspiration that through the exchange and interaction facilitated by this year's forum, participants can attain a deeper perception and comprehension of ecological civilization. The objective is to integrate this understanding into future endeavors and daily life, ensuring that the contributions made by all participants in this forum bear fruit.
As moderator, Dr. Andrew Schwartz, the Executive Director of the Center for Process Studies, expressed his deep gratitude to Meijun Fan, Zhihe Wang, Jay McDaniel, and Doogwoo Lee for their hard work to make this forum possible. He emphasized the need for profound transformation at the core level when addressing complex social and environmental challenges. This transformation must occur on a global scale, underscoring the vital role of international cooperation. Andrew expressed his hope that we can unite around the shared goal of long-term well-being for both humanity and the planet. Dr. Attila Grandpierre, the Research President of the Budapest Center for Long-Term Sustainability, shared the profound impact of China's ecological civilization construction and acknowledged the valuable efforts of the center in promoting ecological civilization in Hungary. Norbert Czizmadia, the Chairman of the Board of the Budapest Center, emphasized the significance of incorporating traditional wisdom into the construction of ecological civilization, recognizing that China's ecological civilization endeavors have provided a guiding path in this regard.
Transforming Self
The first day of the conference was devoted to the theme of "transforming the self." Participants actively engaged in a process of mutual learning and shared their profound insights regarding the transformative journey towards ecological civilization.
Dr. Sheri Kling, representing the Center for Process Studies, emphasized that this transformation necessitates not only a cognitive shift but also an inner transformation. Genuine inner change can only be achieved through experiential comprehension of wholeness, leading to tangible behavioral changes. By grasping their interconnectedness with the entire universe, individuals can experience how the universe promotes their own integrity. Dongwoo Lee, co-founder and director of the Ecological Civilization Research Institute in South Korea, advocated for a shift in our civilization's focus from individual well-being to collective social welfare, recognizing the significance of values such as beauty and truth. Understanding the interdependence of all entities within the universe serves as a guiding principle towards a sustainable future and establishes a solid foundation for ecological civilization. He also proposed that embracing the unknown can lead to new experiences, transformative changes, and advancements in social innovation. Valerie Voggenreiter, a social scientist from Germany, perceived the forum as an inspiring and safe space. She emphasized our operation within a new paradigm of collaboration centered on ecosystems, endorsing sustainable design, coordinated research, and the cultivation of networks infused with empathy and love. Additionally, she underscored the power of silence in facilitating deep contemplation.
Dr. Brian O'Donnell, an esteemed expert in psychotherapy, posited that the imperative to establish ecological civilization necessitated profound psychological healing and spiritual awakening. He underscored the significance of addressing inner imbalances, facilitating trauma recovery, and attaining a sense of unity with all life forms. The cultivation of gratitude towards nature, even in the face of anxiety and sorrow, emerged as a potent motivator for constructive action. The seamless integration of internal and external dimensions, along with the reciprocal reinforcement between individual psyche and collective social endeavors, emerged as indispensable requisites for effective service to the Earth. Similarly, Mr. Jeremy Fackenthal, nonprofit director and filmmaker, emphasized the utmost importance of initiatives and projects focused on ecological transformation, conservation, and sustainable development. He further accentuated the pivotal role played by communities in facilitating personal transformation. His profound sense of connection to ecological civilization communities, coupled with the derived feelings of love and confidence during times of adversity, affirmed the profound impact of communal involvement. Likewise, Mr. Pei Yong, a distinguished researcher at the Institute of Religious and Cultural Studies at Peking University, expounded on the origins of his ecological transformation, rooted in his comprehensive understanding of the historical context of the Western industrial revolution, as well as his personal experiences amid China's reform and rapid economic growth. He astutely highlighted the amplifying effects of binary thinking on human greed, underscoring the necessity of adopting a transformative mindset as the initial step towards genuine reform. Mr. Pei draws inspiration from ancient Chinese civilization, translating environmental ideals into practical applications across diverse facets of everyday life.
Dr. Wangshik Jang, a Korean religious philosopher, candidly acknowledged his previous aversion to engaging in ecological civilization movements and gatherings, driven by a desire to avoid inconvenience. Nevertheless, his present participation signified a momentous realization of the pressing urgency and grave severity of ecological challenges. Dr. Jang accentuated the paramount importance of self-awareness and resolute consciousness as vital tools for overcoming obstacles encountered along the path of ecological transformation.
Transforming Society
On the second day of the conference, Ms. Violeta Bulc, the former Deputy Prime Minister of Slovenia, astutely highlighted the ongoing evolution of human consciousness, particularly evident in the discussions surrounding "transforming society." Contemporary society yearns for equilibrium and a deeper connection with the fundamental laws governing nature and the entirety of Earth. As our focus increasingly shifts towards nurturing the development of the right hemisphere of the brain, we are transitioning away from a mechanistic worldview and embracing a more dynamic, inclusive, and interconnected perspective. Within this awakened reality, the concept of emergence assumes a pivotal role as a fundamental aspect of our relationship with life. This transformative energy holds the potential to foster the emergence of a new civilization and facilitate the evolutionary journey towards a global ecological civilization. Professor Philip Clayton, chairman of the Ecological Civilization Institute, emphasized the inherent unsustainability of a globally dominant economic system that prioritizes profit at the expense of people and the planet, particularly through the operations of large corporations.
Dr. Alexander Kopytin, editor-in-chief of the esteemed Russian journal "Ecopoiesis: Eco-Human Theory and Practice," explored the multifaceted roles played by ecological art, digital technology, grassroots movements, social innovation and entrepreneurship, as well as urban planning and design, in catalyzing the transformative paradigm shift towards the construction of an ecological civilization. With a keen focus on fostering sustainability, environmental protection, and social development, Alexander underscored the significance of these domains in driving positive change in the burgeoning ecological art movement, the transformative potential of digital technology, the insights gained from shamanic traditions, and the employment of ESG ratings as evaluative tools. Specifically, he highlighted the Helen's Town project, a captivating endeavor spearheaded by Newton Harrison, which exemplifies socio-cultural activities aimed at cultivating cities and communities with inherent ecological resilience. Moreover, Alexander delved into the realm of localization strategies and explored innovative approaches to urban and economic organization that facilitate stronger connections with local human and biotic communities while simultaneously promoting global coordination. A salient thread throughout his discourse was the pivotal role of an evolving consciousness as a driving force propelling humanity towards the transformative shift in constructing an ecological civilization. Alexander concluded his remarks on a hopeful and inspired note, drawing upon the symbolism of spring and blossoms as a testament to his unwavering belief in the potential for positive change.
Dr. Attila Grandpierre, Research President of the Budapest Center for Long-Term Sustainability in Hungary, drew attention to the pressing issue of environmental degradation and species extinction, emphasizing their imminent threat to human survival and overall well-being. Recognizing high-consumption lifestyles and unsustainable economic growth as primary drivers of environmental degradation, Dr. Grandpierre underscored the urgency of reversing this destructive trajectory. Failure to address these challenges effectively not only undermines the attainment of sustainable development goals but also carries the potential for human extinction. To tackle this critical situation and pave the way for a global ecological civilization, he stressed the necessity for novel propositions from global experts and environmentalists, alongside a profound transformation of society. Additionally, he emphasized the paramount importance of safeguarding biodiversity and preserving the environment, as they are intrinsically linked to the survival and future of all humanity.
Riane Eisler, a prominent social systems scientist, cultural historian, futurist, and author of The Chalice and the Blade, conveyed her profound resonance with the concept of ecological civilization. She expressed a deep sense of connection to nature and all elements of existence, acknowledging the integral role of humanity within this interconnected whole. In recognizing our interconnectedness, Dr. Eisler emphasized the importance of collective reflection and the cultivation of a broader harmony among all aspects of life. Such harmony necessitates fundamental shifts in consciousness, including a reevaluation of our value systems and a gradual redirection of attention towards marginalized groups, particularly women and children who have historically been overlooked. Moreover, Dr. Eisler highlighted the unique nurturing qualities associated with women, which can be harnessed to extend care and compassion to society as a whole. She emphasized the significance of the forum as an opportunity to embark on a process of renewing our thinking and civilization, delving into the depths of our worldview. Only by relinquishing habitual patterns that devalue nature and neglect our responsibility towards it within our social and economic systems can we generate the cultural momentum required for sustainable development.
Professor Wen Tiejun underscored the significance of glocalization (combining global and local), as well as the role of the Global South, in addressing the environmental crisis stemming from globalization. He specifically highlighted China's longstanding commitment to integrating urban and rural areas, with a particular emphasis on localized rural development. China's efforts in this regard include the implementation of the New Rural Reconstruction movement, which has been ongoing for more than two decades. Additionally, the country has directed increased investment towards rural infrastructure development. China's progress in promoting ecological civilization is exemplified by the establishment of over 300 eco-villages, which serve as centers for green energy development and attract urban populations to actively participate in sustainable practices. These initiatives have yielded positive outcomes and valuable experiences that can serve as lessons for other nations facing similar challenges.
Transforming Future
On the last day of the forum, the spotlight was on the ecological transformation of young people, as the theme of "transforming the future" drew the attention of numerous young scholars who actively participated in discussions.
Dylan Romine, a biology master's student at Central Arkansas University and an ecological farm operator, believed that by injecting years of farming experience into the issues of sustainable development, more choices and insights can be provided for addressing environmental problems. She emphasized that young people bear the responsibility of shaping the future of the world in this regard. Facing the critical challenges of global society, Jessie Green, a staff member of the American Institute for Ecological Civilization Development, stated, "We are aware; we are mobilizing; and we are determined! While sometimes the weight of the future feels like an incredible burden to bear, we carry it together and together we thrive."
Miss Luo Yi, the founder of "Laotu" and recipient of the "Youth Guardian of the Earth" award, gradually recognized the importance of ecological civilization transformation through her involvement in environmental protection movements and the impact of industrial civilization on modern life. She stated that modern issues such as overwork and the urban-rural divide are the results of industrial civilization. Through intergenerational transmission, she hoped to help more young people contribute to the transformation towards ecological civilization. Yukyung Jin, a master's student at Hanshin University, South Korea, pointed out the close relationship between social injustice issues and ecological civilization. Therefore, she suggested that we needed to reflect on the human-centered development model and strengthen communication between generations as a key to addressing ecological problems.
Corinne Hummel, a PhD student at the Claremont School of Theology, expressed hope for the world, including international solidarity among the working class, overcoming entrenched global capitalism, and establishing an internationalized ecological civilization. The term "ecological civilization" carried a shared goal and inspired people, signifying the most advanced form of society. Additionally, she said that digital technology will play a crucial role in the future of the world, and the proper use of technologies like artificial intelligence can promote human-machine integration for the benefit of humanity.
Dr. Jay McDaniel, a professor of World Religions at Hendrix College, emphasized that young people brought hope and transformation to the world. He pointed out that the younger generation is taking action around the globe, creating small-scale communities that demonstrate the changes they want to see. Young people add kindness to the world in various ways and pursue a slower, more relaxed, and more loving way of life. They not only support global-level transformations but also recognize the need for new economic and political systems to facilitate these changes.
Dr. Cobb's speech brought the conference to its climax. He first praised the valuable efforts of young ecologists from both China and abroad in building an ecological civilization. He then apologized to the younger generation for leaving them a world filled with challenges. Recognizing the loneliness often felt by ecological partners, Dr. Cobb encouraged everyone to work together and establish a diverse and vibrant ecological community. He emphasized the importance of cooperation and love, expressing the deeply resonating statement: "To die in cooperation and love is far superior to living in the loneliness of lovelessness!"
During the open discussion session, Dr. Lingxiao Zhang, a research fellow at the Graduate School of Humanities at Kobe University in Japan, expressed her unprecedented experience participating in the Claremont International Forum on Ecological Civilization. She shared that due to the indifference of many young people in Japan towards political and environmental issues, she sometimes felt helpless and lonely. However, the energy and hope demonstrated by young participants in the forum provided her with boundless strength and confidence to continue exploring environmental issues.
Throughout the forum, in-depth discussions and exchanges took place on the practices and innovations related to ecological civilization. Experts shared their research findings and experiences in their respective fields, while also proposing suggestions and solutions to promote the transition to an ecological civilization. The youth forum provided a platform for young scholars to share their insights and innovative thinking, collectively exploring the future of ecological civilization construction. Through this forum, participants engaged in profound reflections on the meaning and pathways of ecological civilization, deepening their understanding of ecological civilization construction, and making positive contributions to advancing sustainable development and fostering a more harmonious relationship between humans and nature.
The Claremont International Forum on Ecological Civilization is an annual forum that started in 2006. It is the earliest and the largest forum on ecological civilization in the West. The mission of the forum is to bring together creative academics, non-profit leaders, activists, and governmental officials, Chinese and non-Chinese, to explore new worldviews, new way of thinking, new models of development, new ways of organic farming, and new models of education in the transition toward ecological civilization. Thus far, thousands of Chinese and non-Chinese have participated in the Forums and exerted widespread influence. The 15th Claremont Eco-Forum held in 2022 reached out to around 12 millions reviewers via various traditional media and social media. This year's Forum have been covered by some well-known media such as Xinhua News, International News Daily, and Sino US Times.
Reference for citations
Zhang, L., Gao, H. (2023). Towards a profound transformation for ecological civilization. Insights from the 16th International Forum on Ecological Civilization and the 5th International Youth Forum on Ecological Civilization. Ecopoiesis: Eco-Human Theory and Practice, 4(2). [open access internet journal]. – URL: http://en.ecopoiesis.ru (d/m/y)